From the collection of the Nicholaus Copernicus Museum in Frombork
Exhibition presented by the Nicholaus Copernicus Museum in the complex of the former Hospital of the Holy Ghost, on Stara street in Frombork.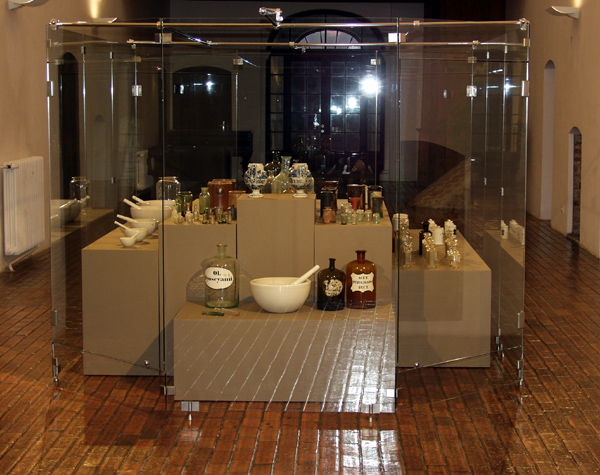 Exhibition features over one hundred and sixty pharmaceutical vessels from the collection of one of the Museum's divisions – The History of Medicine. The oldest vessels, dated back from between 16th and 17th century, come from the excavations in Frombork and Elbląg. The collection consists of small ampoules as well as glass and brass phials. From the same period of time the renaissance brass mortars, decorated with relief ornaments are dated from.
Among the 18th century vessels, those, which catch most of the attention, are glazed earthenware pharmacy pottery, decorated with cobalt paintings; glass bottles with enameled screw caps made from tin and wooden tins for the medicaments, of all shapes and sizes – all painted and decorated.
The collection of the pharmaceutical vessels of the 19th and the beginning of the 20th century is also very rich. Along with the labeled phials of all shapes and sizes, the porcelain cans are also exhibited. They come from the 19th century manufacture in Baranówka and factories in Vienna. The exhibition is completed by several glass and porcelain vessels from the old equipment of the non-existent pharmacy in Frombork – from the beginning of the 20th century.